Storms: A Walk Through Depression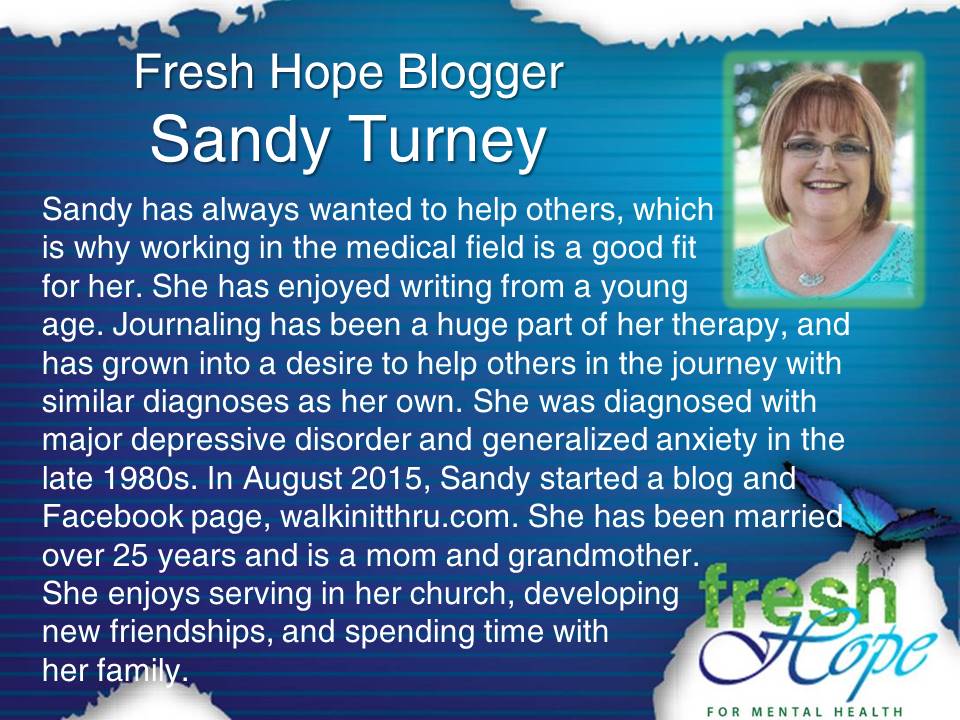 Each one of us who are challenged with mental illness have our own struggles and ways to get through them.  Below is an excerpt of the book God asked me to write about my journey through depression in hopes that it will help anyone and everyone who reads it
"When we are severely depressed or even just having a difficult day, it is hard to want to move forward. I just want to feel numb!!! My definition of numb is sitting and watching TV, playing online games, sleeping, and eating; none of which is productive. However, all of this would keep me away from seeking help, being with family or friends, having fun, and seeking God. All I know is I just wanted OUT! Time goes so so slowly when you feel like this. Nothing is enjoyable. You just feel like you are in a never-ending storm. The unfortunate thing is it does take time and practice to learn to see the storms coming, make preparation for the storms, and learn how to navigate through them. You have to keep pushing through and wait for the storm to pass.
Some of the most beautiful things come out of a storm. You have rainbows and sunny skies. I've seen pinks, purples, and even orange/yellow skies. These are amazing to me because after something so dangerous, loud, destructive, and scary can come some gorgeous picturesque skies. Romans 8:28 (NLT) says, "And we know that God causes everything to work together for the good of those who love God and are called according to His purpose for them.""
This can be purchased through Amazon.