Four Myths About Depression That Need To Change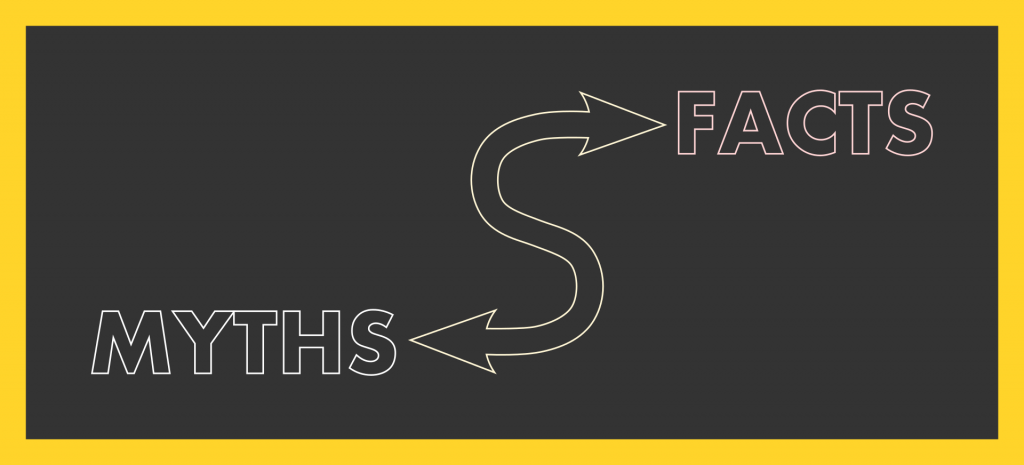 Four Myths About Depression
There are myths about every area of life. Here are four depression myths that need to be dispelled.
First Myth: Traumatic events cause depression, especially childhood stress.
The truth is that there are many reasons that trigger depression.
When I suffered my first depressive episode, there were no antidepressants. Only psychotherapy was available. It was assumed that childhood trauma was the reason for depression.
Later in my fifties I was diagnosed with bipolar II disease, a genetic problem.
The earlier treatment created a distance between me and my parents that lasted through my adult life.
There are many reasons for depression to begin, many not fully understood yet.
One Bible promise is: "Come to Me, all you who are weary and burdened, and I will give you rest. Take My yoke upon you, and learn from Me, because I am gentle and humble in heart, and you will find rest for your souls. For My yoke is easy, and My burden is light" (Matthew 11:28-30).
Second Myth:  Depression is not an illness.
Depression is an illness effecting our physical, emotional, and spiritual life. Some physical symptoms are chronic fatigue, appetite changes, disruptive sleep patterns. There are changes in neurotransmitters, changes in the hippocampus or other brain structures.
Emotionally there are overwhelming thoughts of worthlessness and hopelessness. There is no happiness in things that once brought joy.
Spiritually there is a loss of meaning and an emptiness in spiritual practices.
These verses from the psalmist describe his healing from depression. "I waited patiently for the LORD; he turned to me and heard my cry. He lifted me out of the slimy pit, out of the mud and mire; he set my feet on a rock and gave me a firm place to stand. He put a new song in my mouth, a hymn of praise to our God…"Ps 40:1-3
Third Myth: Teenagers are just moody, they don't suffer from depression.
Teens are at high risk for depression. They are diagnosed using the same criteria as adults.  The diagnostic criteria for depression are five or more of the following symptoms present daily during a 2-week period:  depressed mood for every day; diminished interests in all, or almost all activities; significant weight gain or loss, sleep disturbance; slowed down or agitated behavior that is observed by others; feelings of worthlessness or hopelessness; diminished ability to think or concentrate; recurrent thoughts of death.
Approximately 20 percent of teens will experience depression before they reach adulthood.
Between 10 to 15 percent of teenagers have some symptoms of depression at any one time.
Depression increases a teen's risk for attempting suicide by 12 times.
30 percent of teens with depression also develop a substance abuse problem.
Two of three teens who suffer with depression have additional disorders as, ADHD, anxiety, addiction or antisocial behavior.
A promise in the Bible is "He heals the brokenhearted, And binds up their wounds."
Psalms 147:3
Fourth Myth: Antidepressants are the only treatment for depression.
Medications and psychotherapy are both helpful in treating depression.
Psychotherapy can be helpful in adjusting to current crises; identify issues that contribute to depression; developing healthier coping responses; help relieve hopelessness and anger.
Electroconvulsive therapy uses electrical currents to change neurotransmitters in the brain. This method is used for those who don't get better with antidepressants.
Transcranial magnetic stimulation uses magnetism to prompt brain nerve cells to function. It is used primarily for those who have not responded to medication.
Lifestyle changes are important in coping with depression. Exercise, healthy sleep patterns, healthy diet, relationships, managing stress, all have a part in healing depression.
Another promise from the Bible: "For I am convinced that neither death nor life, neither angels nor demons, neither the present nor the future, nor any powers, neither height nor depth, nor anything else in all creation, will be able to separate us from the love of God that is in Christ Jesus our Lord. " Romans 8:38-39