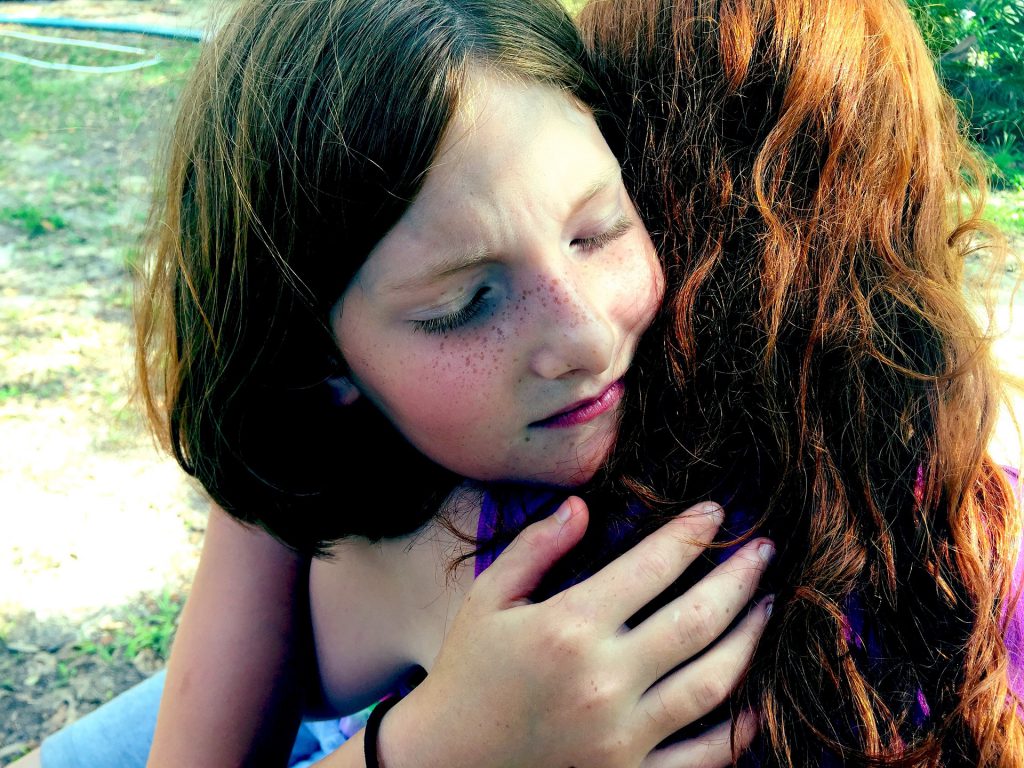 As a young pastor I developed anxiety eating with others. It was a situation difficult to avoid since many activities centered on food. Rather than eating, I would greet and visit with people. I ate only enough for a few people could notice.
I also suffered from depression and was taking antidepressants but they didn't work well. Finally, in a break down I found a psych doctor who diagnosed me with bipolar as well as anxiety.
Since then I have discovered that nearly half of those with bipolar also will be diagnosed with anxiety. 
I no longer have anxiety eating with others and often schedule lunch meetings. Before I avoided those meetings. Now I find eating with others enjoyable.
I have learned that Anxiety and Bipolar symptoms overlay each other. Some of the symptoms of a panic attack can be similar to the feelings and behaviors of a manic phase of bipolar.
Coexisting anxiety and bipolar makes bipolar more difficult to treat. Depression and anxiety together need a different set of meds than bipolar and anxiety together.
For me (It may be different for you. Please follow the protocol of your med doctor.) mood stabilizing drugs came first. Then antidepressants to treat a depression and anxiety component. Then medicine for sleep and anxiety.This made the difference for me.
Anxiety can also benefit from cognitive behavior psychotherapy which replaces unhealthy thoughts with healthy ones. Family therapy may be recommended. Relaxation training can be an important tool for coping with anxious moments. Self-help which includes self-care for exercise and sleeping are important to maintain stability.
While all of these are important so are spiritual components.
Gratitude can help retrain negative thoughts. We learn to notice the positive things around us until our world view becomes gratitude.
The Bible encourages us to, "let the message of Christ dwell among you richly as you teach and admonish one another with all wisdom through psalms, hymns, and songs from the Spirit, singing to God with gratitude in your hearts." Colossians 3:16
Praise music positively impacts our mood.
Hope is important to our well being. We don't have to feel shame because God gives us hope.
"And hope does not put us to shame, because God's love has been poured out into our hearts through the Holy Spirit, who has been given to us." Romans 5:5
The Bible says that even creation longs for a day when it will be made new. If God has planned newness for creation how much more for you and me. In the right time we will be brought into freedom and glory.
"For the creation was subjected to frustration, not by its own choice, but by the will of the one who subjected it, in hope that[a] the creation itself will be liberated from its bondage to decay and brought into the freedom and glory of the children of God." Romans 5:20-21.
Prayer, the prayer of silence and mindfulness, is an important practice. In scripture Eli taught Samuel at a young age how to pray in silence and hear from God. "Speak Lord for your servant is listening." (1 Samuel 3:9)  It takes some practice to discern if what we hear are our negatively programed thoughts or the voice of God's love for us. But eventually we develop that skill.
Changing our thought lives is an important spiritual practice. God's will is good, perfect, and pleasing. His thoughts are positive gracious thoughts.
"Do not conform to the pattern of this world, but be transformed by the renewing of your mind. Then you will be able to test and approve what God's will is—his good, pleasing and perfect will." Romans 12:2
"Finally, brothers and sisters, whatever is true, whatever is noble, whatever is right, whatever is pure, whatever is lovely, whatever is admirable—if anything is excellent or praiseworthy—think about such things" Phil 4:8
My anxiety comes and goes, as do my bipolar symptoms, however, they are manageable with meds, psychotherapy, and spiritual therapy.
And now I can eat with friends once again.