Living Well in Spite of a Mental Health Diagnosis
Fresh Hope is a Christian association of support groups across the United States for those who have a mental health diagnosis and for their loved ones.
At the core of Fresh Hope is the bias that it is possible to live well in spite of having a mental health challenge because of the hope there is in Christ. That no matter how one feels it is possible to still have hope because of Christ.
A Fresh Hope group is a peer-to-peer led, safe, encouraging and healing environment where real hope and real healing take place and the sure hope of Christ is foundational.
Fresh Hope Online Meetings
The wait is over! Fresh Hope support group meetings are now available online!
"Studies show that peer support is a critical part of any wellness plan for people living with mental illness. Yet many struggle to find support groups that offer hopeful, uplifting support week after week. That's what I love about Fresh Hope. It's created by someone who has been there and lives it. It's designed to help people take charge of their mental health and to actually get healthier. It truly is a program centered around hope—the true and lasting hope we can find in God."
–Amy Simpson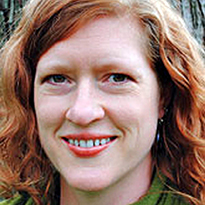 Fresh Hope launches FREE weekly podcast of Fresh Hope For Mental Health- a weekly program to empower those who have a mental health diagnosis to live a full, rich and faith-filled life!
Book Pastor Brad to speak at an event or at your church.
Looking for an easy way to donate?
Next time your going to head over to Amazon to make a purchase, check out Amazon Smile! AmazonSmile Foundation will donate 0.5% of the purchase price to our selected charitable organization!  The AmazonSmile Foundation is a 501(c)(3) private foundation created by Amazon.