How I Went From Surviving to Thriving: 3 Simple Steps By: Samantha Karraa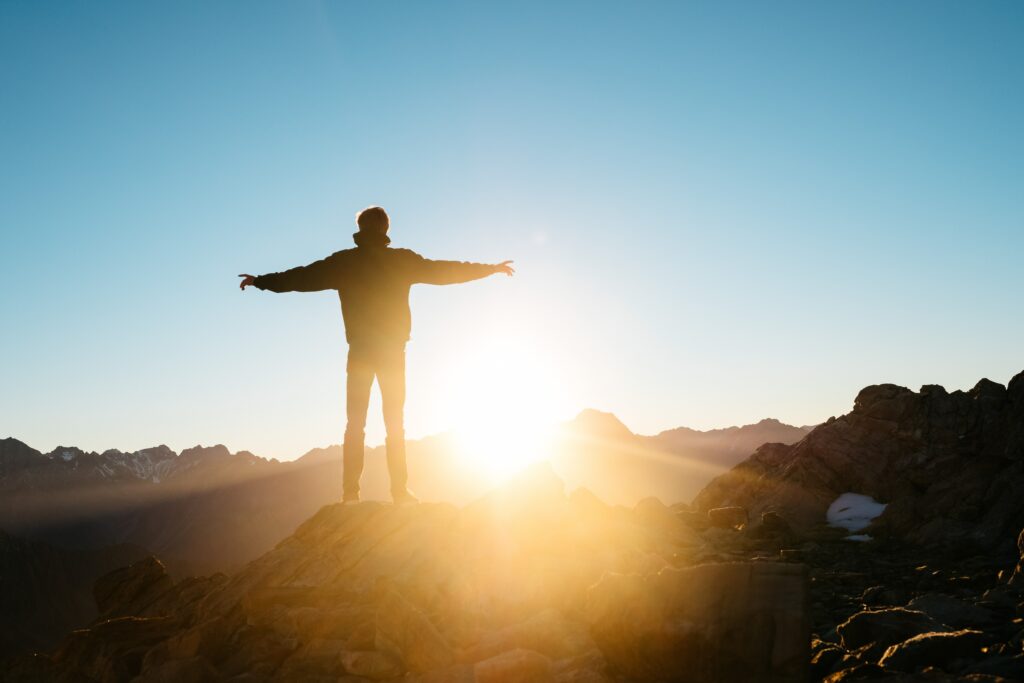 By: Samantha Karraa
The long journey towards finding a diagnosis was over. The battle had rendered us
exhausted. I wished the symptoms, the relationship problems, the suicidal impulses, the
emotional pain, the appointments with so many doctors had all been a nightmare but I woke up to find it was my reality. I had been diagnosed with bipolar disorder.
The year before getting diagnosed had been like a hurricane that had gone by and not only had it destroyed almost everything that was already in my life but had also destroyed any hopes about the future. Led by my doctors, I started the trial and error process with meds until we found a combination that seemed to work for me. However, I was still under the weight of having to carry a mental health diagnosis. The secondary effects and the stigma around the topic were additional pains. My identity started getting attached to the illness's  symptoms. I was merely surviving.
Nowadays my symptoms are in remission. I am living a full and rich life in spite of my
disorder. My relationships are better than they have ever been. A new love has covered my marriage. I'm being able to take care of and enjoy my parents and my children. I have new friends. New goals and dreams. I have taken on new projects. I am serving the Lord with gladness in my job and ministries at church. I am playing tennis, socializing, staying active and eating healthy.
Don't get me wrong- I still have bad days. There are still days when it is hard to get up
and get moving. But even on bad days my hope tank is full. I manage my illness and it does not define me. I am thriving.
How did I get from surviving to thriving? To me, it happened in 3 simple but powerful steps.
1. I started attending a Fresh Hope group.
I live in El Salvador but, by an act of God's providence, I ran into Fresh Hope's online group. I started attending every Tuesday night. The topics were great, but more importantly the fact it was the face that I was accepted and understood. I was also exposed to stories of how the Lord had helped others in their recovery process and that filled me with hope. Right from the first meeting, I remember the impact it had on me to be able to be in a virtual room with 10 other people, all with different mental health issues, carrying on with hope in life..! They were graduating from a master's degree, taking care of their families, getting married, helping others, serving at their churches. Hope is catchy.
If you haven't yet attended a Fresh Hope group look for one in your area or connect to the online group. Here's a useful link https://freshhope.us/find-a-group/
2. I read the Fresh Hope Workbook.
Written in a simple but powerful format, reading the workbook was easy in spite of my difficulties concentrating. It felt as though I was having a conversation with its author, Pastor Brad Hoefs.
I came to know the 6 tenets of recovery and each of them was a breakthrough for me.
These are not steps but rather blocks that compose the recovery process and, more
importantly, the solid ground where my recovery would stand.
3. I became a Fresh Hope group facilitator.
This is when I started really thriving. One night the facilitator in my group asked me if I
would like to become a facilitator myself. Eventually I signed up for the facilitator's training program which turned out not only to be filled with really useful information but also very inspiring.
Simultaneously, the facilitator of my group started delegating small bits of the meeting to
me. One day I would lead the check-in process. The other one I would lead prayer. And
another day I would lead the topic! Eventually I completed the training program and I was ready to lead a group. My hope level was overflowing.
I thought about all the people in the world who speak Spanish but don't speak English and their great need for a program like Fresh Hope. Eventually I translated the tenets and some topic cards and started an online group in Spanish on Wednesday nights. Being a facilitator has definitely been key to my recovery. They say that in spiritual matters the more you give something out, the more you receive. The more I share hope in every meeting, the more I am filled by it. In addition, I stay in touch with recovery material which propels me in the recovery direction. Seeing how the Lord gave purpose to all the pain I went through as I lead the group is a powerful healing component!… He is redeeming my past as I serve him every week and for this I am so grateful. If you want to up your level in your recovery I strongly urge you to consider stepping up and becoming a Fresh Hope facilitator..!
Check out this link https://freshhope.us/start-a-group/ to find out more about how to do this. I guarantee it will be a blessing, not only for your own recovery but for the people around you.
So how about you- where are you in your journey from surviving to thriving? I encourage you, if you still haven't, to take one of these simple steps today.
Fresh Hope needs your help! At the core of Fresh Hope is the belief that it is possible to live well in spite of having a mental health challenge; that no matter how one feels, it is possible to still have hope and live a good life.
The need for all of the Fresh Hope materials to be translated into Spanish is a necessary next step. We are asking for your financial contribution to help us make this happen! Check out how you can make a difference HERE!