Elijah: The Prophet And Depression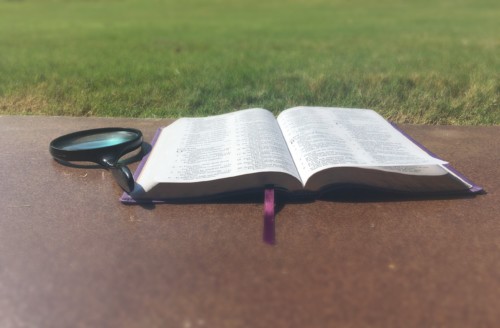 "And after the fire came a gentle whisper."  1 Kings 19: 12
Depression is really a family of disorders. Major depression presents itself with the classical  symptoms of depression, while chronic depression (Dysthymia) is less intense and has persistedover long periods of time. Atypical depression symptoms are masked or present in unusual ways.
Bipolar Depression was formerly referred to as manic-depression and is notable by elated highs and major depressive lows. Seasonal Depression (Seasonal Affective Disorder) is characterized by major symptoms of depression when the seasons change.
Postpartum depression effects new mothers after giving birth resulting from hormonal and circumstantial changes in the body.
Psychotic depression is accompanied by hallucinations, paranoia, or other psychotic symptoms.
Only a professional trained in the dynamics of depression is capable of making the proper diagnosis. Because each type manifests itself differently, it takes training to identify the kind of depression and suggest the appropriate treatment. You may need both your family doctor and a psychiatrist to manage your particular symptoms.
What are the causes of depression?  No one knows. There appears to be a genetic component that predisposes us to depression. Sometimes circumstances trigger a depressive episode. Changes in brain chemistry may be the root cause, Depression is sometimes the side effect ofcircumstantial loss.
Sometimes elderly people become depressed from loneliness.
Just as there are numerous types and causes of depression, there are a variety of treatment methods. Talk therapy and medicine seem more impactful together than by themselves.
Elijah, an Old Testament prophet, was a man of strong personality who suffered from depression. You can read his story in 1 Kings 18:16-19:18.
After he experienced a great spiritual victory, Queen Jezebel threatened to kill him, and Elijah's response was to run away. Eventually, resting under a tree, he prayed to die.
Falling into a spiritual low and running afraid, Elijah exhausted himself. This is a perfect example of spiritual burnout. God took care of him by sending an angel to feed him, not once,but twice.
An oil lamp burns brightly, as long as the oil is replenished. But without oil the light will die. It happened to Elijah.  It can happen to you and me.
As the story of Elijah illustrates, even strong people suffer depression. Coming down from a mountain high experience, we often discover the valley is deep. It is not unusual to have a powerful experience with God and then drop to an all-time spiritual low.
When you are depressed, let others care for you to restore your strength, just as the angel did Elijah.
Receive God's love. Receive your doctor's care. Be real with your counselor. Follow their suggestions. Give your supportive friends the opportunity to help you.
You are not alone.
Let God and your friends refresh you.
"Search me O God, and know my heart; test me and know my anxious thoughts." Ps 139:23
Prayer: God refresh my spirit just as you did Elijah's.
Question:  God sent an angel to feed Elijah. Who are some of your angels?
(From an unpublished book Bright Spots In The Darkness  Rick)