Hope Coach Training
For a donation of $59.99
What is included with your purchase?
Access to "Hope Coach Training" course in our online platform.
Paperback and digital copy of Hope Coaching Manual.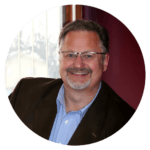 Greetings Friend!
We're grateful that you have decided to join us in this movement of hope!
As a Hope Coach you will have the rare and blessed opportunity to help others find hope in the midst of difficult circumstances. You'll help them pivot from hopelessness to hope; seeing a way forward! My prayer for you is that you find great joy and fullfilment in this vital ministry!
God bless you!
Pastor Brad Hoefs, Founder of Fresh Hope for Mental Health
A hope coach is trained to:
1. Be an exceptional listener
As they minister to people who are hurting and feeling hopeless, who ask key questions and respond with compassion.
2. Help others process the pain of what they are going through
Helps people process the honest emotions of painful situations.
3. Speak Faith-Based Hope Into The Situation
Speaks faith-based hope into other's feelings of hopelessness.