REFOCUSING WIDOWS
DONATIONS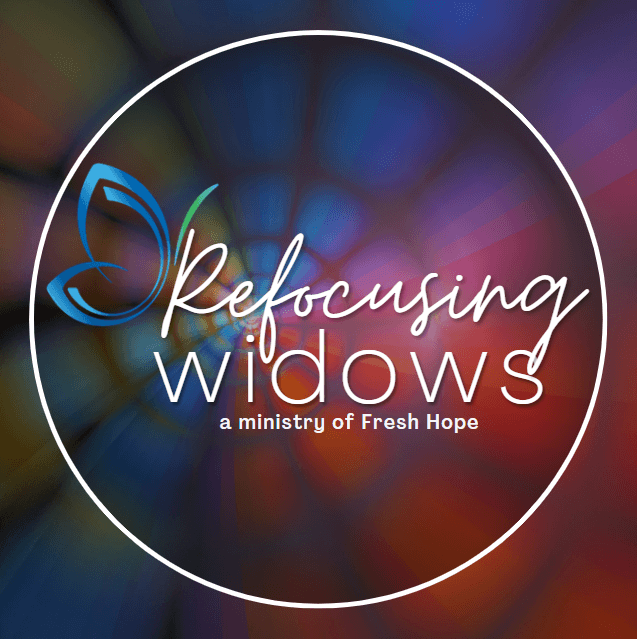 Fresh Hope will soon be launching a new ministry department to be known as "Refocusing Widows". Sheryl Gehrls, a widow herself with many years of mentoring and leadership development experience, will be directing this ministry. She has been in fulltime pastoral ministry for nearly 50 years and is a certified Gallup Strengths coach. Her years of caring for people, and gathering leadership development tools, as well as experiencing fulltime caregiving when Dave was battling cancer, have combined to give her a unique perspective on grief and loss.
The mission of Refocusing Widows is to help widows process grief issues that are common to all who experience this life event, as well as to help them refocus on the future. They will have access to all Fresh Hope resources, gain from the group wisdom of peer-to-peer support groups, and begin to clarify a personal mission and calling for the season ahead of them. All of this will equip widows to live joyful and fulfilling lives in spite of the tragic loss of a spouse.
Refocusing Widows (and Sheryl's support) is funded by personal and private donations which make it possible for us to develop this ministry at a time and in a culture where so many are isolated and hurting. It's estimated that there are more than 14 million widowed individuals in our country alone, with 80% of them being women. Please pray to see if the Lord would have you participate in supporting this ministry?
Your gifts make it possible for us to pursue our mission. Checks can be mailed to the following address. (Please include a note saying Gehrls support or Refocusing Widows):
Fresh Hope
5421 N 103rd St, Ste 100
Omaha, NE 68134