Here are a number of things you can do today to start your healing…
If you are feeling suicidal, call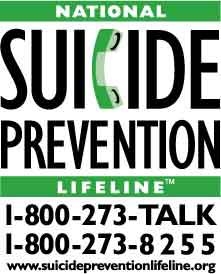 Listen to the story of others who are finding healing and hope in overcoming their struggle with a mental health issue. Here's a video and a radio program.
Other practical things to do:
Take a walk

Call a friend

Exercise

Spend time in God's Word

Make a list of goals and dreams for the future

Go tout and see a movie with a friend
Those who attend a support group tend to do better in their recovery than those who do not. Find a support group to participate in- in your community. Find a Fresh Hope group by clicking here. If there's no Fresh Hope group by you; check with NAMI or DBSA to see if they have a group in your area.
Connect with others online and begin to dialog with them about your journey. Interacting online with others who have mental health issues (peer to peer support) can be very encouraging and insightful. Connect now by clicking here.
Download the Introduction and First Chapter of the Fresh Hope Wellness Workbook and begin to work through the chapter.
To order the whole Fresh Hope: Living Well in Spite of a Mental Health Diagnosis book click here.
Order and/or download recovery resources online. Here's a few places to find such resources.
Develop a Wellness Recovery Action Plan (WRAP) Click here to read more about it.